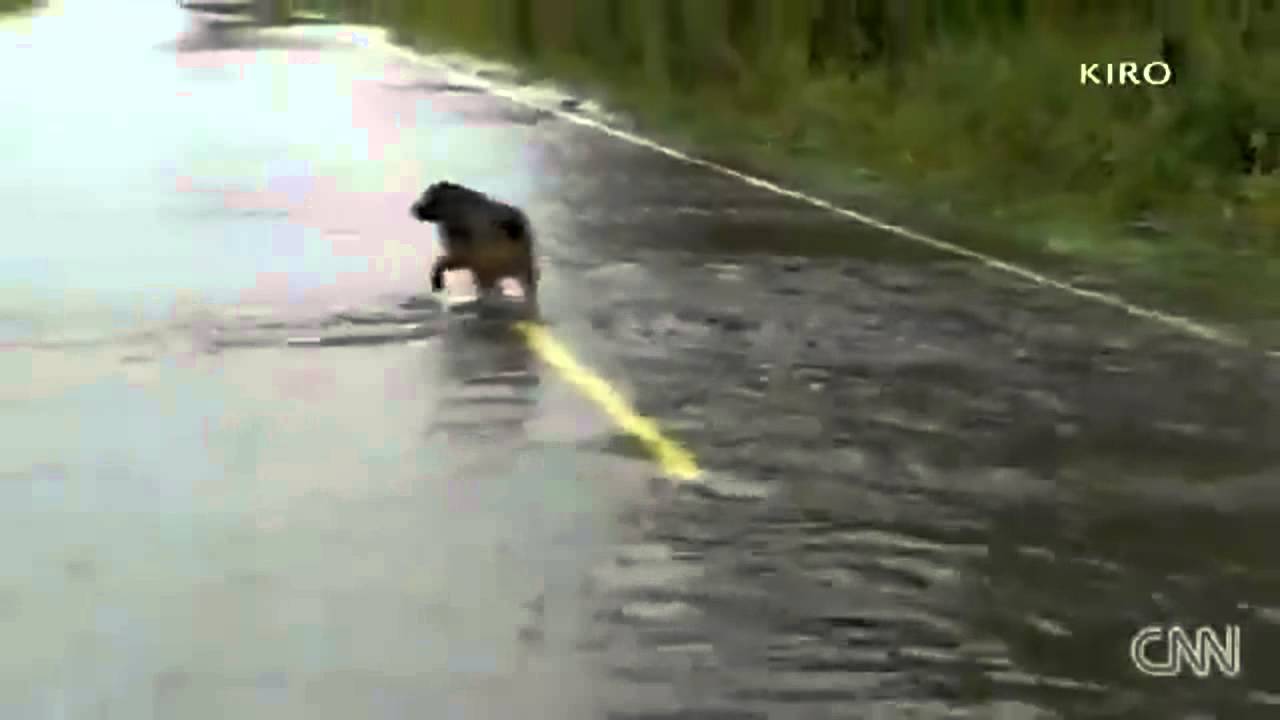 When I Saw What This Dog Did, I Couldn't Stop Laughing. And The Strut…That's Walking With Pride.
Usually when roads turn to rivers you don't expect the fish to come for a ride but this talented dog takes advantage of the situation and goes fishing for salmon.
While this a bunch of salmon are a bit confused and zooming across the street but this clever dog isn't confused as he just grabs one of the fish as it swims across the road.
The answer to why the salmon crossed the road may be simply because of major flooding on the roadway, caused by heavy rain and seemingly confusing the heck out of the migrating fish.