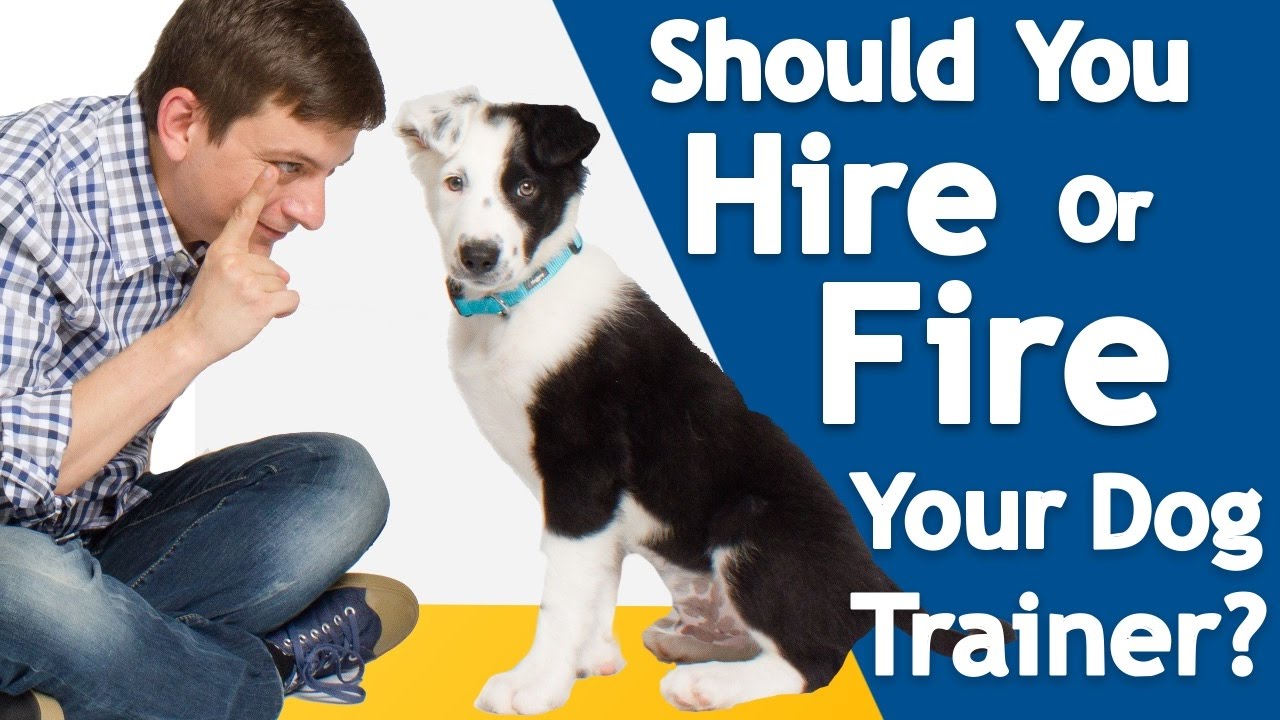 If You Don't Know THIS When You Choose A Dog Trainer. A Wrong Decision Could Be Costly.
Zac George is with Ollie the Border Collie and he's going to share some tips on what to look for and what to avoid when choosing a dog trainer.
Not all dog trainers are the same and there are a wide range of different dog training approaches out there. If you've even looked into some basic dog training methods you'll understand that, broadly speaking, there are two different ways dog trainers train dogs.
More traditional trainers who have a heavy emphasis on special training tools that are designed to physically correct the dog including choke chains prong collars and electric shock collars which are specifically designed to be unpleasent to dogs and based on experiential avoidance which teaches a dog to avoid pain or discomfort.
However this is the most basic reactive and ineffective way to teach a dog for long term results.
Modern dog trainers who do teach dogs without forceful methods and these trainers are usually more educated about more advanced teaching and conditioning methods that rely on newer and better scientific information although many trainers will fall somewhere in between.
About Zak George: Zak George, is a dog trainer and began teaching people how to teach their dogs out of a genuine desire to bring the world of dog training into the 21st Century and to show people that through relationship based training anything is possible.
Here are sources and other related studies:
Position Statement on the Use of Dominance Theory in Behavior Modification of Animals," American Veterinary Society of Animal Behavior, 2008.
L. David Mech, "Alpha Status, Dominance, and Division of Labor in Wolf Packs," Canadian Journal of Zoology 77 (1999): 1196–1203.
Meghan E. Herron et al., "Survey of the Use and Outcome of Confrontational and Non-confrontational Training Methods in Client-Owned Dogs Showing Undesired Behaviors," Applied Animal Behaviour Science 117, no. 1–2 (2009): 47–54.
Andrea Beetz et al., "Psychosocial and Psychophysiological Effects of Human-Animal Interactions: The Possible Role of Oxytocin," Frontiers in Psychology 3 (2012): 234.
Miho Nagasawa et al., "Oxytocin-Gaze Positive Loop and the Coevolution of Human-Dog Bonds," Science, 348, no. 6232 (2015): 333–336.
Brian Hare and Vanessa Woods, The Genius of Dogs: How Dogs Are Smarter Than You Think (New York: Dutton, 2013)